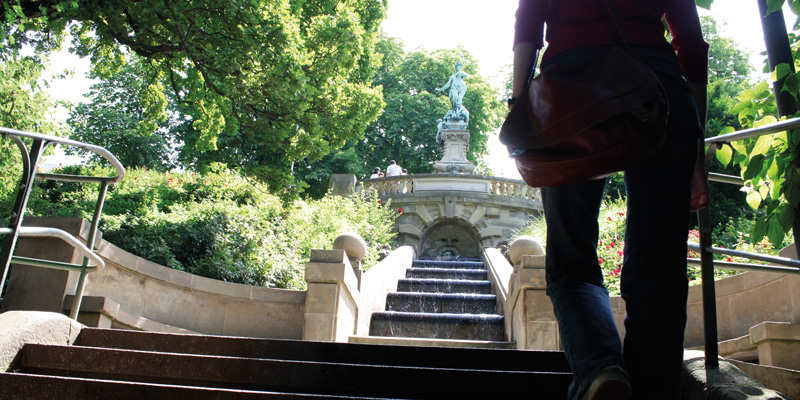 Sports, especially running and climbing steps, has been in the blood of the people of Stuttgart from time immemorial.
The reason for this is the location of the city in a valley basin, resulting in more than 400 staircases (Stäffele).
These used to keep winegrowers fit while they were cultivating their grapes, and now keep the residents in shape.
It´s not known if this is really the reason why there are currently more than 400 clubs in Stuttgart that, with every type of sport and age group, ensure that the fitness level of Stuttgart citizens remains high.
In any case, the people of stuttgart certainly love sports, as they prove every year during the Stuttgarter Zeitung-Lauf and many other fun runs in the region.
Besides these large-scale events, you can train your fitness on one of the nine forest running paths that were designed according to findings from sports medicine, including both stretching and muscle-strengthening stations.
But you don´t have to spend all your time running.
The people of Stuttgart feel just as comfortable in dance schools, on wheels at Thursday Night Skating or barefoot in one of the pretty swimming pools in the region.
And if you do a lot of sports, you can also take a break every once in a while.
For this reason, nearly every fitness studio and sports center provides suitable possibilities for exercise and relaxation.
If you´re afraid that you will get lost in the huge range of options, the Stuttgarter Sportwegweiser sports guide will help you get oriented.
›› Overview of Stuttgart's sports adresses