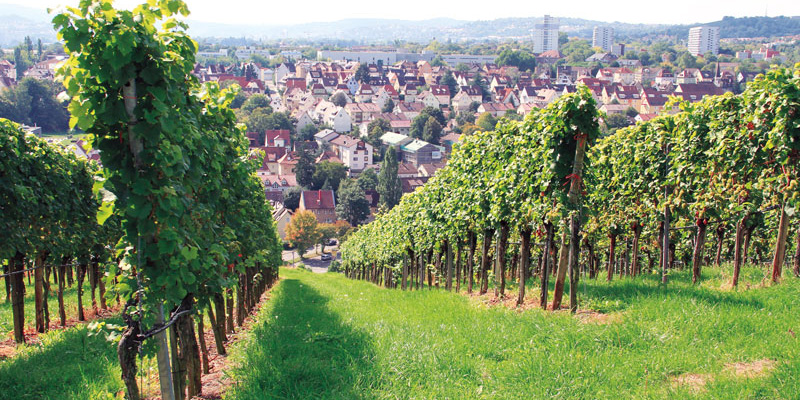 Weinkultur
Stuttgart is a well-known wine-growing area, which may be hard to believe unless you see it with your own eyes.
To prove it, the regional capital has more than its fair share of wine taverns that are typical for wine-growing areas in the state of Württemberg.
In Cannstatt, the Boskoop welcomes wine lovers while in Mühlhausen, Fritz Raith often greets guests in traditional fashion with his straw broom at the Stallbesen.
Swabians are famous for complaining, but over a glass of Trollinger or Riesling, they soon stop grumbling and enjoy the day.
There's also nothing to whine about in the many restaurants between the Filder and the Neckar.
They offer good, wholesome Swabian cuisine including popular local dishes such as roast meats, egg noodles known as spaetzle and Maultaschen (filled pasta cases served in soup) as well as modern international dishes.