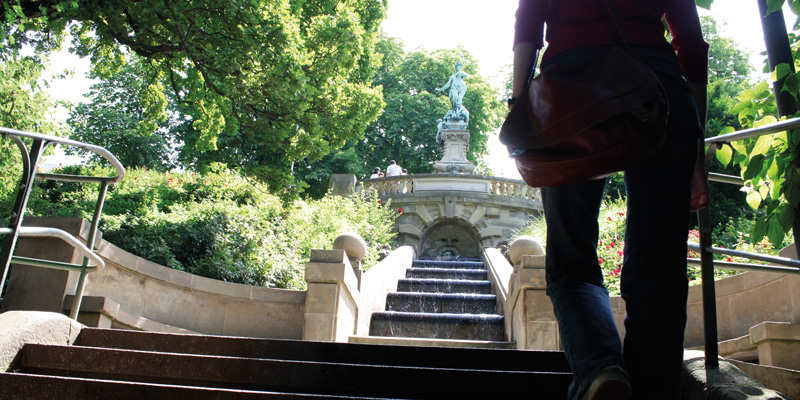 Sports, especially running and climbing steps, has been in the blood of the people of Stuttgart from time immemorial.
The reason for this is the location of the city in a valley basin, resulting in more than 400 staircases (Stäffele).
These used to keep winegrowers fit while they were cultivating their grapes, and now keep the residents in shape.
It´s not known if this is really the reason why there are currently more than 400 clubs in Stuttgart that, with every type of sport and age group, ensure that the fitness level of Stuttgart citizens remains high.