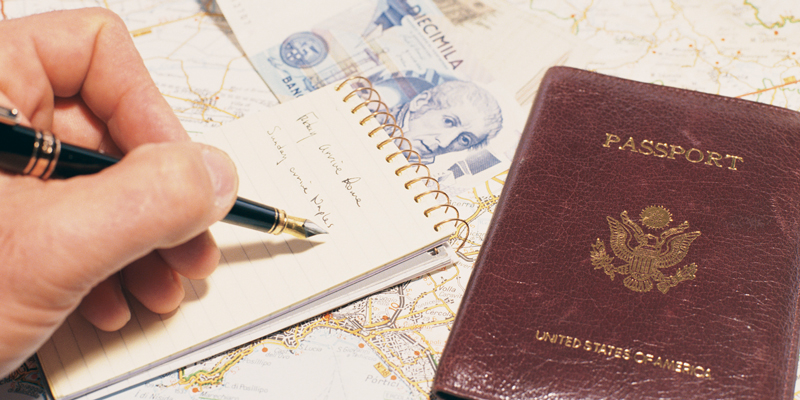 Put your name here, your address there, then sign on the dotted line... If you want to watch TV in your new home, make a phone call or turn on the heating and lights, you have to fill in lots of forms.

The trip to the Einwohnermeldeamt – Residents Registration Office – should be one of the first things you do. The Baden-Württemberg registration law says you must notify the authorities within a week of moving to a new neighborhood.
If you fail to do that, you may have to pay a fine in the worst case. Anyway you won't feel like a real Stuttgart citizen until it says so in your residents permit, will you?

You can register in any one of the 22 registration offices spread out over the city. All public authorities in the individual districts are networked with each other. Incidental services pertaining to address changes are free of charge. The required forms (Anmeldeformular and Anmeldebestätigung) can be obtained free of charge at the registration offices or via Internet download at www.stuttgart.de.

You can't return the papers by email since the registration office needs your signature. So don't forget the print-out. Post it or simply drop it off personally at the registration office. One form is sufficient for persons who all belong to the same family.

EU citizens are entitled to choose their place of residence and work-place anywhere within the European Community. Foreigners who are not from a country belonging to the European Community have to take further steps after registration. You have to obtain a residency permit from the immigration authority in the Schwabenzentrum in Eberhardstraße – an appointment is required!


---
Opening hours of the district offices:
Mo-Fr 8.30-13.00, Tue 14.00-16.00, Thurs 14.00-18.00
the local council office in Stuttgart-Mitte opens as early as 7.15 on Mon & Fri.


››

Stuttgart-Mitte


››

Eberhardstr. 39, Tel. 216-29 18,


››

216-25 26, 216-55 94



››

Stuttgart-Nord   


››

Heilbronner Str. 81, Tel. 216-29 63



››

Stuttgart-Ost  


››

Schönbühlstr. 65, Tel. 216-40 40



››

Stuttgart-Süd   


››

Jella-Lepman-Str. 3, Tel. 216-47 48



››

Stuttgart-West   


››

Bebelstr. 22, Moltkeareal, Tel. 216-43 36



››

Bad Cannstatt   


››

Marktplatz 10, Tel. 216-45 20



››

Botnang  


››

Klinglerstr. 7, Tel. 216-47 97



››

Degerloch  


››

Große Falterstr. 2, Tel. 216-49 58



››

Feuerbach  


››

Wilhelm-Geiger-Platz 10, Tel. 216-85 45



››

Hedelfingen  


››

Heumadener Str. 1, Tel. 216-50 83



››

Möhringen  


››

Oberdorfplatz 16, Tel. 216-49 52



››

Mühlhausen  


››

Mönchfeldstr. 35, Tel. 216-45 97



››

Münster  


››

Schussengasse 10, Tel. 216-45 28



››

Obertürkheim  


››

Augsburger Str. 659, Tel. 216-50 12



››

Plieningen-Birkach  


››

Filderhauptstr. 155, Tel. 216-49 16



››

Sillenbuch  


››

Aixheimer Str. 28, Tel. 216-49 77



››

Stammheim  


››

Kornwestheimer Str. 5, Tel. 216-53 65



››

Untertürkheim  


››

Großglocknerstr. 24-26, Tel. 216-50 53



››

Vaihingen  


››

Rathausplatz 1, Tel. 216-48 75



››

Wangen  


››

Wangener Marktplatz 1, Tel. 216-50 27



››

Weilimdorf  


››

Löwen-Markt 1, Tel. 216-85 43



››

Zuffenhausen  


››

Emil-Schuler-Platz 1, Tel. 216-42 81