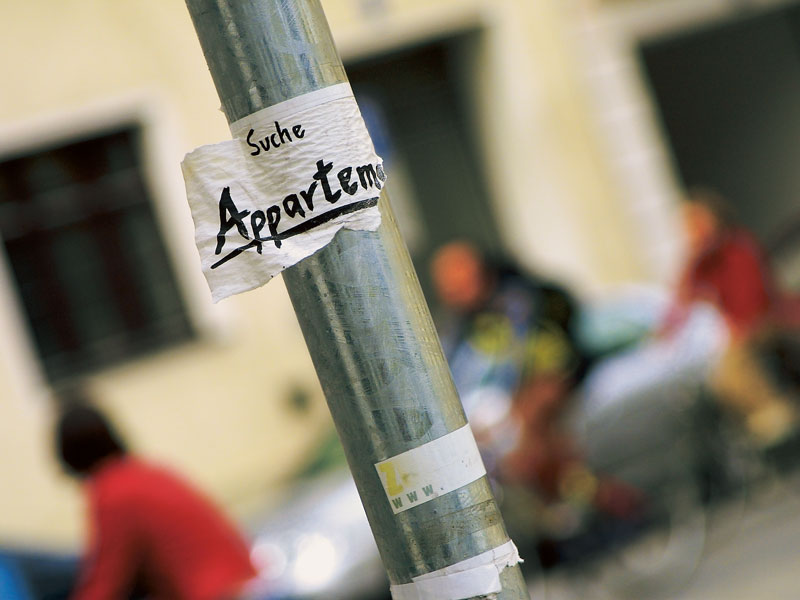 © Scott_Davidson
It's hard to find accommodation that's both attractive and affordable in Stuttgart, but – with a bit of patience and luck – it's not impossible.
The Swabian metropolis is one of the large cities in Germany that have high rental prices – with an average of € 7.27 per square meter.
It's in fourth place for high rents behind Munich, Cologne and Düsseldorf – and has a tight housing market.
The many well-known companies in the Stuttgart area and a continuously growing population – as opposed to the nationwide downward trend – lead to increased demand for homes.
Meeting this demand for suitable places to live, is an important interest of the city authorities.
However, their ambitious goal of 1,800 homes in new buildings every year has not yet been attained.

As a result, rental prices are currently increasing rapidly.
For example, the current average value of all homes relevant to the official rental tables is € 7.20 per square meter, compared to € 6.80 per square meter two years ago.
This means an average increase of an astounding 5.4 %.

Homes in older buildings (those built before 1975, which predominate Stuttgart's rental market) have become even more expensive because modernization also affects the prices.
In general, the following applies: The larger the home, the more moderate the increase. This means that residents of single-person households – and that's every other person in Stuttgart – generally have to dig a little deeper into their pockets.