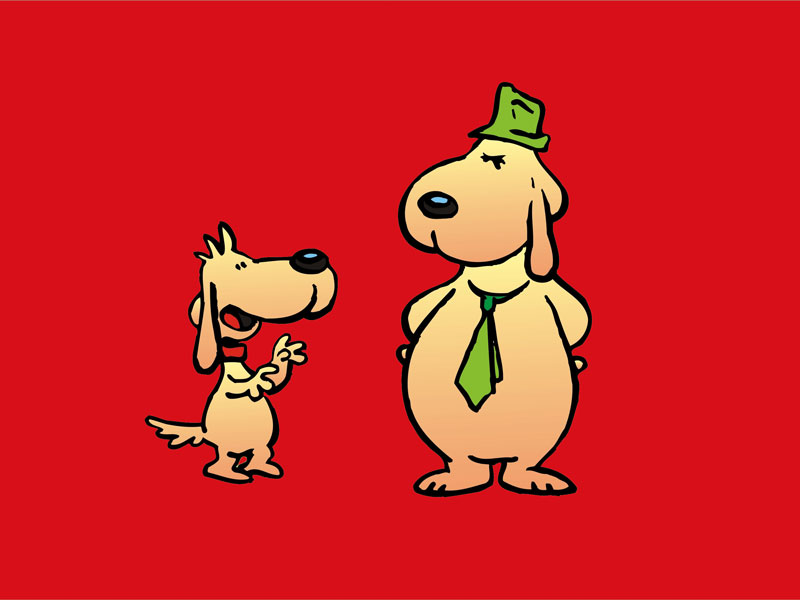 © Andi-short, Fotolia.com
With more than 12 million speakers, Bavarian is the largest cohesive dialect region in German-speaking countries. Among the many Bavarian local dialects, Middle Bavarian is the main one. It's known far beyond the "Weiß­wurst equator" and is also spoken by authentic Munich citizens.

An important characteristic of this dialect is that hard consonants such as p, t and k (Pech, Tag, Knecht) are weakened to b, d and g (Bèch, Dåg, Gnecht). Furthermore, Bavarian has 24 diphthongs, which must be a record: the standard German language has only "ei," "eu" and "au." For example, a Bavarian speaker says "i woas" instead of "ich weiß" (I know), "liab" instead of "lieb" (lovely) and "Bruada" instead of "Bru­der" (brother).

As a "Zuagroas­ter" (new citizen), you can get the respect of the natives if you can say the word "Oachkatzl­schwoaf" (squirrel tail) without making too many mistakes. If this doesn't work too well at first, try a Bairisch für Anfänger (Bavarian for Beginners) course at the Volkshochschule (adult education center). You can get a taste of this in our little language course below. "Host mi?" (Got it?).


| | |
| --- | --- |
| German | Bavarian |
| Hello! | Grüß Gott! |
| The barrel's tapped! | Ozapft is! |
| I'd like a Mass of beer! | I wui a Maß Bia! |
| I'll have a shandy | I mächd a Radlermaß |
| I'm looking for a girl! | I suach a gscheits Madl! |
| Hands off my girl! | Glubbal weg vo meina Oidn! |
| I beg your pardon? | Wos hom's gsogt? |
| You're joking? | I glaab, du bisd debbad!? |
| Could you do me a favor? | Dua ma doch amoi an Gfoin |
| Can we be friends again? | Sammawiedaguad? |
| Shut up! | Hoids Mai! |
| My feet hurt | Mia dean d'Fiaß wä |
| He's much too sensitive | Dea hod vui z'vui Gfui |
| Where's the toilet paper? | Wou isn des Globabia? |
| You won again | Du hoast scho wieda gwunna |
| I love you | I hob di gean |
| I'd like to kiss you | I daad da gean a Bussel gem |
| No, I don't want to | Naa, des mog i need |
| Keep in touch | Ria di hoid amoi |
| Are we all here? | Samma olle do? |
| Don't talk rubbish | Vazäi need a so an Schmarrn |
| The bill please | I daad gean zoin |
| Good heavens! | Heagodsakra! |
| Bye | Pfiadi |