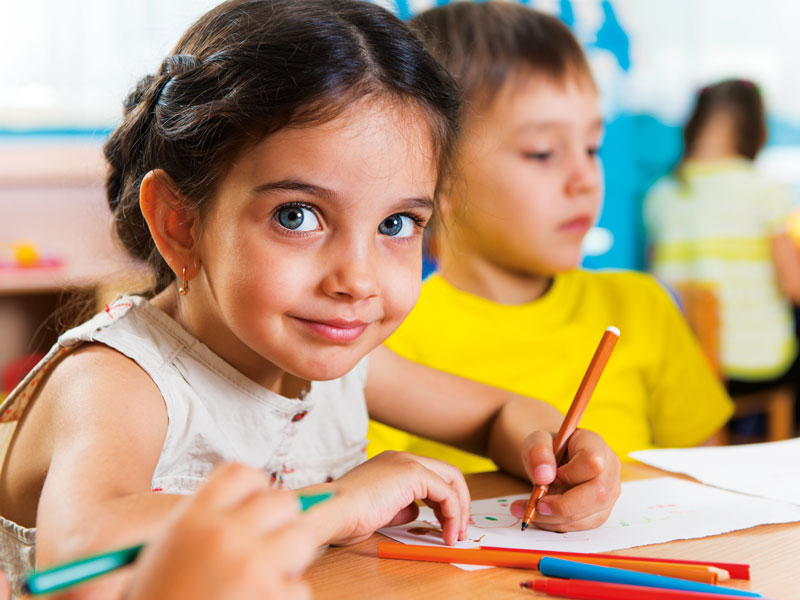 © spass, stock.adobe.com
Berlin's school system has undergone a far-reaching educational reform. The changes were implemented after Germany was unexpectedly given low marks in the Program for International Student Assessment (PISA) global evaluation of 15-year-old's educational performance. The capital's Hauptschule (secondary schools) were reorganized. Now, after six years at primary school, children attend one of only two kinds of high schools: a grammar (academic) school or a comprehensive school. The new schools offer students the chance to gain all the usual leaving certificates after 10 years of formal education. These include vocational education, advanced vocational education, intermediate education certificate or university entrance diploma with the latter awarded after 13 years of schooling.

One advantage of the new secondary schools is the small class sizes of 25 pupils. They will also be all-day schools with reliable supervision until at least 4 pm. With new dual-learning programs, students will be able to have vocational training early on.

Grammar school students can gain the university entrance certificate after 12 years of schooling, although they have seven hours of classes nearly every day. Grammar schools will be equipped with cafeterias serving students with a warm lunchtime meal. Each city district will have at least one all-day grammar school open until 4 pm.

Since younger children generally learn foreign languages more quickly than older ones, lessons in a child's first foreign language were brought forward to age 8-9 with a choice of English and French. Berlin's state-run European Schools are unique in Germany. Currently there are 18 primary schools and 15 further education centers offering bilingual classes in various languages. Lessons are taught in 13 languages in Berlin. In addition to the obligatory English and French, other languages are Italian, Japanese, Polish, Portuguese, Russian, Spanish, Turkish, Chinese as well as modern and ancient Greek and Latin.

Another major advantage of primary schools in Berlin – especially for working parents – is that they all offer full-day care. Most are all-day schools and 64 offer an overall concept of lessons, education, supplementary support and care from 8 am to 4 pm. The officials to contact for questions of any kind regarding schools are the school administrators of the appropriate local district.
Schulaufsichtsbehörden
---
Senatsverwaltung für Bildung, Jugend und Sport
Mitte, Bernhard-Weiß-Str. 6, Tel. 902 27 50 50, www.berlin.de/sen/bjw
Charlottenburg-Wilmersdorf
Waldschulallee 29-31, Tel. 90 29-251 01­
Friedrichshain-Kreuzberg
Frankfurter Allee 35-37A, Tel. 902 98 36 20
Lichtenberg
Große-Leege-Str. 103, Tel. 902 96 38 62
Marzahn-Hellersdorf
Alice-Salomon-Platz 3, Tel. 902 93 29 51
Mitte
Karl-Marx-Allee 31, Tel. 901 82 60 55
Neukölln
Boddinstr. 34, Tel. 902 39 20 87
Pankow
Fröbelstr. 17, Tel. 902 95 50 37
Reinickendorf
Buddestr. 21, Tel. 902 94 47 18
Spandau
Streitstr. 6, Tel. 902 79 25 30
Steglitz-Zehlendorf
Hartmannsweilerweg 65, Tel. 902 99 61 31
Tempelhof-Schöneberg
Alarichstr. 12-17, Tel. 902 77 64 94
Treptow-Köpenick
Alt Köpenick 21, Tel. 902 97 32 56