Parking restrictions, mail, telephone: moving made easy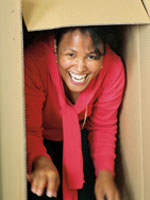 Once you have found a new residence, you might need help moving. To make room for the moving truck, you can ask your local Ordnungsamt for permission to put up no parking signs. But do not forget to contact a "Schilderdienst" (sign service) because the adminis­tration does not provide the signs. If you have hired movers, you won't need to concern yourself with this problem.

The company provides its own no-parking signs. By the way, don't forget to leave forwarding instructions with the postal service so mail is forwarded to your new address. This can be done either at your local post office or on the internet at www.deutschepost.de.

To have your mail forwarded costs € 16.90 for twelve months and € 34.90 for 24 months. The Deutsche Telekom also offers help at www.telekom.de.


Relocation agencies: the experts for settling in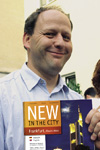 Companies, in particular, hire relocation agencies to make moving a lot easier for new employees and their families. Most relocation agencies offer a complete relocation package. An agency can save foreign newcomers a lot of stress. The agency helps you find the perfect house, room or apartment and even takes care of the time-consuming bureaucratic registration process.

Relocation experts do not only organize the move itself (including the red tape – and in Germany there's plenty of that!), they can even help with cultural integration, e.g. finding a language school or organizing cultural events.