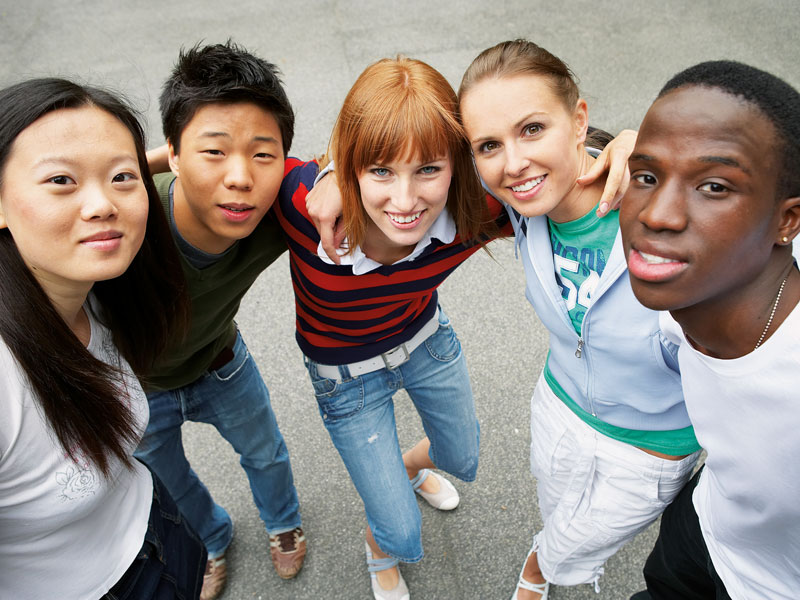 © Starfotograf, Dreamstime.com
After making the geographical move to Berlin, the next step is to widen your mental horizons. There are many language schools where new Berliners from abroad can learn German as a foreign language. Once you've overcome the language barrier, there are lots of further education possibilities open to German-speaking newcomers. Berlin's libraries, high schools, academies and continuing education centers offer every conceivable opportunity to expand your knowledge.

It would take a lifetime to learn everything that the Berlin adult education service has to offer. Its 12 centers (one for each city district) have about 300,000 people taking part in courses every year. The service offers lots of foreign language courses, creative arts classes, sports or computer courses and integration courses. Most courses start in the spring semester beginning in January/February or in the autumn semester beginning in September and run over multiple weeks.

People who missed out on a full education have a second chance to catch up and study even for challenging certificates if they are dedicated. Lessons leading to the Abitur university entrance certificate are offered at evening academic schools and day colleges. You'll have to work harder to get good results at renowned private colleges such as the EBC Hochschule or Hertie School of Governance, which offer Bachelor's and Master's degree courses with an international focus. Students of the city's many music or dance education centers are doubly keen to earn good grades so they can be successful in their chosen field. Budding pop singers or musicians can hone their talents at the Rock Pop Schule Berlin.

Once you've done the groundwork by improving your education, there's nothing standing in the way of a rising career. There are lot of opportunities to find the right job. Many global corporations such as Pfizer, Coca-Cola, Sony, MTV and Universal Music have their German headquarters in Berlin. The city's largest employer is Deutsche Bahn railway with more than 17,500 employees. The services sector is the main driver of Berlin's expanding economy and it includes technology-oriented areas such as communication and information technology, biotechnology, medicine, traffic engineering, environmental engineering and the media business. Tourism is increasingly developing into one of the main pillars of Berlin's job market. About 255,000 Berliners work in tourism and the number is rising.

Berlin still struggles with a high unemployment rate, currently about 13 percent, compared with the rest of Germany. If your job search isn't successful at first, there are many places where you can get help. The state-run Agentur für Arbeit with its 12 JobCenters is the first port of call for job-seekers. Agencies offering temporary work can also be a very good starting point. These agencies supply staff to companies with short-term personnel shortages. You can obtain experience in different areas in turn improves your chances on the job market. If temping goes well, there's the chance that you could soon be working for the company as a full-time employee.