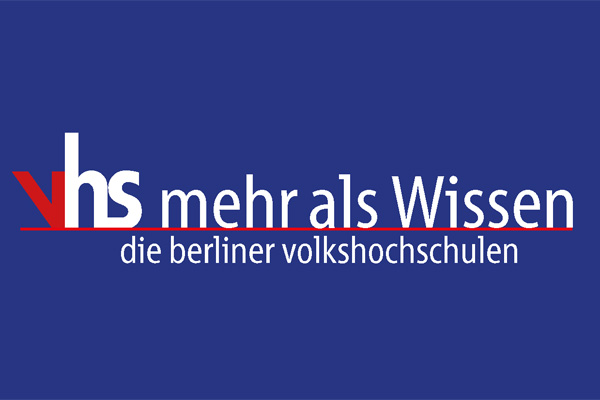 One lifetime isn't enough to benefit from the huge range of knowledge offered on the courses at Berlin's community education centers.

More than 16,000 courses for adults and young people aged 15 and older are held every year in 12 centers (one for each city district).

The community colleges offer a wide range of high-quality further education possibilities tailored to local requirements.

Whether you're interested in art history or philopsophy, learning a new language, keeping fit or have more ambitious goals such as career development or getting a school leaving qualification, everyone should be able to find something of interest in the seven large course groupings.

These cover politics, society and the environment; health; culture and design; employment, career and computers; languages, German and basic education and school leaving certificates.
Most courses start in January or February in the spring semester or in September in the autumn semester and run for a number of weeks.

You can also enroll on short courses, weekend workshops and single courses any time during the semesters.

Information on center locations, courses and conditions of enrollment can be found on the Internet at www.berlin.de/vhs. You can enroll online.


VHS Adressen im Überblick


›› District Charlottenburg-Wilmersdorf:
›› Pestalozzistr. 40-41; Otto-Suhr-Allee 100, Hohenzollerndamm 177
›› Tel. 9 02 92 88 71, www.vhs-city-west.de
›› District Friedrichs­hain-Kreuzberg:
›› Frankfurter Allee 37, Tel. 9 02 98 46 00-01, -02, -03; Wassertorstr. 4
›› Tel. 22 19 55 17, www.vhs-friedrichshain-kreuzberg.de
›› District Treptow-Köpenick:
›› Plönzeile 7, Tel. 9 02 97 54 11; Baumschulenstr. 79-81
›› Tel. 9 02 97 40 55, www.vhs-treptow-­koepenick.de
›› District Lichtenberg:
›› Paul-Junius-Str. 71
›› Tel. 9 02 96 59 71, www.vhs-lichtenberg.de
›› District Marzahn-Hellersdorf:
›› Cottbusser Str. 25
›› Tel. 5 68 81 60, www.vhs-­marzahn-hellersdorf.de
›› District Mitte:
›› Antonstr. 37
›› Tel. 90 18-4 74 88; Linienstr. 162, Tel. 90 18-2 74 88, www.city-vhs.de
›› District Neukölln:
›› Boddinstr. 34
›› Tel. 68 09 24 33, www.vhs-neukoelln.de
›› District Pankow:
›› Schulstr. 29
›› Tel. 9 02 95 17 00; Prenzlauer Allee 227/228
›› Tel. 9 02 95 39 24, www.vhspankow.­de
›› District Reinickendorf:
›› Buddestr. 21
›› Tel. 9 02 94 48 00, www.vhs-reinickendorf.de
›› District Spandau:
›› Moritzstr. 17
›› Tel. 9 02 79 50 00, www.vhs-­spandau.de
›› District Steglitz-Zehlendorf:
›› Goethestr. 9-11
›› Tel. 9 02 99 23 76; Markgrafenstr. 3, Tel. 9 02 99 50 40, www.vhs-steglitz-zehlendorf.de
›› District Tempelhof-Schöneberg:
›› Barbarossaplatz 5
›› Tel. 9 02 77-30 00, www.vhs-tempelhof-­schoeneberg.de
›› Jewish VHS:
›› Charlottenburg, Fasanenstr. 79-80
›› Tel. 88 02 80, www.jvhs.de
---
Contact Education- and Service center:
Frankfurter Allee 37
10247 Berlin
Info Tel. 90 298-4600
Mo-Do: 10-12 a.m. and 2-4 p.m.
Fr: 10-12 a.m.
www.vhs.berlin.de