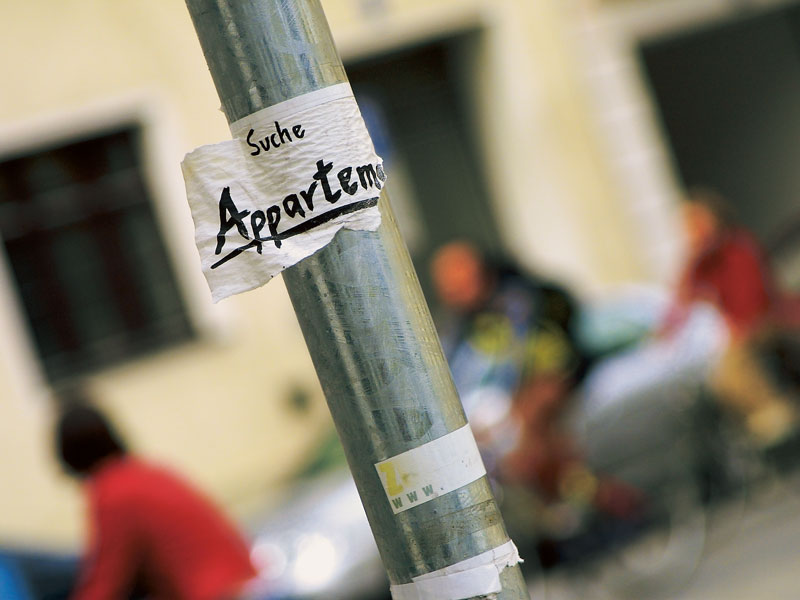 © Scott_Davidson
About 90 percent of Berlin's residents live in rented apartments and they mostly pay lower rents than people in other European cities. However, rents and property prices are rising in popular areas such as Mitte, Prenz­lauer Berg, Charlottenburg, Wil­mersdorf or even Kreuzberg kräftig an. A few years ago the high number of empty homes had a decisive effect on Berlin's property market. Nowadays, you'll have to spend more time to find a suitable place to live in a good area.

New housing construction has fallen off sharply because of cancelled public subsidies. At the same time, the number of single households is constantly rising. No-one can yet speak of a lack of housing in Berlin, but the average rent in a popular residential area rose 3 percent to € 7.20 per sq m in 2010, compared with 2009, according to the IVD-Immobilienpreisservice.

To find an ideal new home, it's best to move into temporary accommodation via a housing agency and then carry on looking. Or you could rent a room with a small kitchen in an apartment hotel for a while. Having done that, there are various possibilities of searching for accommodation. Newspapers, agencies, realtors, or Internet portals bring landlords and tenants together.

You can also contact landlords and property managers directly. Or you may even become an owner by joining a cooperative building society. Cooperative members have a lifetime right of residence.