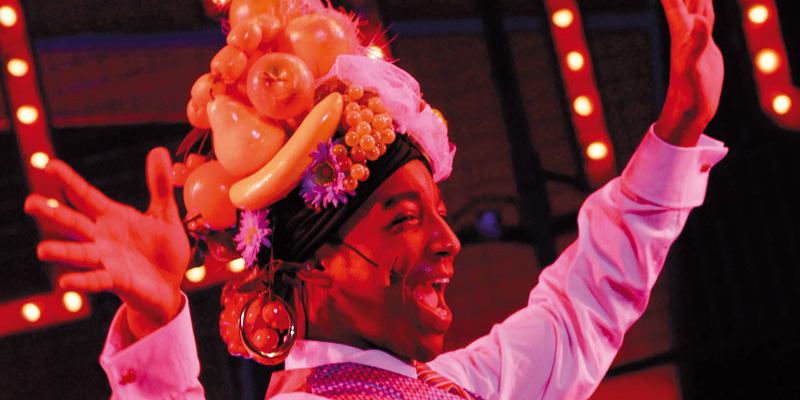 The English Theatre
With the two giants – the opera and playhouse – Frankfurt am Main is by far Hesse's biggest and most interesting center for culture.
Frankfurt Opera is well known by cultural connoisseurs because of its good international reputation.
After the ballet branch of the public theater closed in 2004, dance has returned to Frankfurt's cultural scene, this time run by private operators. Performances by the choreographer William Forsythe's legendary company can be enjoyed at two venues.
His constantly evolving interest in alternative ways of bringing ballet to the public has also led the company to theaters, museums, public spaces and cultural institutions around the world.
Besides the public stages, four private theaters enrich Frankfurt's cultural landscape: the Volkstheater, the Fritz Rémond Theater, Die Komödie as well as The English Theatre, which, since moving its location in 2003, can lay claim to the title of the largest English-language theater on the European continent.
These cultural institutions along with a few other theaters and free theater groups, form the more than 25 member-strong Frankfurt Theaterallianz.
They have been presenting themselves in a common theater program since 2005 to advertise the cultural diversity and provide an overview of the city's stage scene.

Of course, if you're interested in culture and theater, it's still worthwhile looking "outside the box" since the offerings outside of Frankfurt's city limits are also worth seeing.
Mainz and Wiesbaden have, besides the Mainzer Kammerspiele studio theater playhouse and the Hessisches Staatstheater (Hessian State Theater), many dedicated cabaret stages which make a special trip worthwhile.