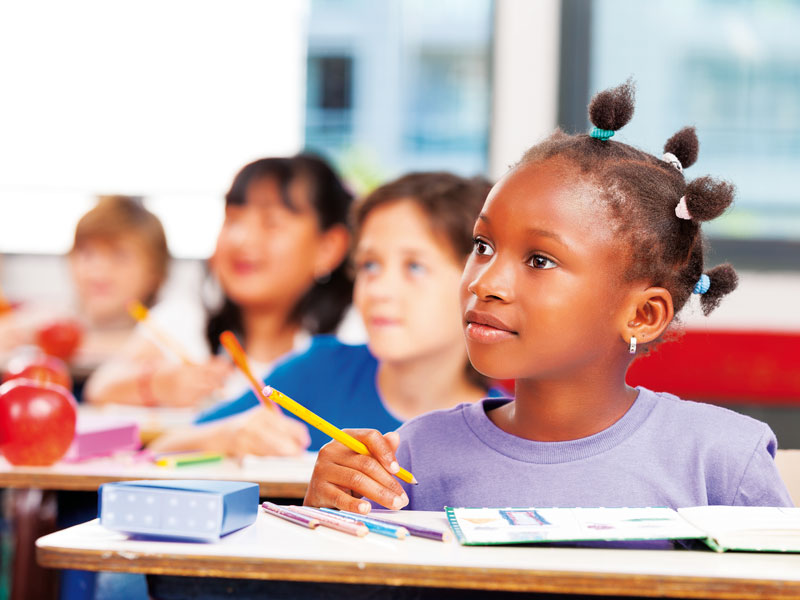 © jovannig, stock.adobe.com
Frankfurt is a diverse, international city. More than a quarter of all residents of the Main metropolis are from outside Germany and about 20 percent of the companies based here are foreign companies.
The result is a great demand for internationally oriented schools with native or bilingual lessons. A range of city-run primary and secondary schools with bilingual sections as well as many international private schools meet this need in Frankfurt and the surrounding area.
Bilingual municipal schools

Foreign language lessons are not limited to English, French, Italian or Greek for children who attend a bilingual municipal school. Certain subjects – such as geography, history and economics – are also taught in languages other than German. Some of these schools even offer the possibility to graduate with a foreign qualification in addition to the German Abitur.

At the Ziehenschule, for example, students can also take the French Baccalauréat and graduate with the "AbiBac." The Goethe-Gymnasium has a German-English program and is one of Germany's few state schools where pupils can graduate not just with the Abitur but also with the International Baccalaureate degree (IB Diploma), which is recognized in many countries as a university entrance qualification.

International schools

A constantly increasing number of high-quality private institutions supplement the range of foreign language education offered by city-run schools. These include the Frankfurt International School (FIS) in Oberursel and Wiesbaden, which is one of Europe's largest international schools with about 1,800 pupils from 60 countries.

The International School Frankfurt Rhein-Main (ISF), the Metropolitan School Frankfurt, which opened in 2018, the British King's College Frankfurt, as well as the Strothoff International School in Dreieich, also focus on (mainly) English-language instruction.

Conversely, bilingual lessons in German and English are offered by accadis International School Bad Homburg, Fintosch Multilingual Primary School, ibms - International Bilingual Montessori School, Kids Camp Bilinguale Grundschule in Königstein, Obermayr International School in Schwalbach am Taunus and Phorms Schools in Frankfurt and Schwalbach. 

Some schools offer one more language, including the Erasmus Frankfurter Stadtschule with trilingual instruction in German, English and Spanish and the Kinderzeit-Schule in Schwalbach, a "bilingual primary school plus" that offers, besides bilingual instruction (German/English), French or Spanish in the first two classes from the third grade onwards.

More information about the bilingual and international schools and contact details can be found in our overview. The City School Authority's school guide will also help you to find the right (international) school for your children.