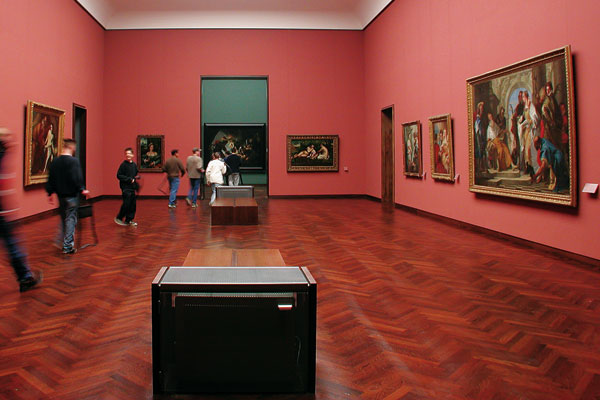 Städel Museum
Frankfurt's museum landscape is multifaceted and impressive. The task of collecting treasures from the past and raising money to found museums has mostly been up to local citizens since Frankfurt has never been the seat of royalty and was an independent city up to 1867, with the exception of a short period.
This means Frankfurt didn't have royal or princely patrons to build up dazzling collections of art and antiquities as in other cities.
Nevertheless Frankfurt boasts some great treasures.
The merchant Johann Friedrich Städel, for example, bequeathed his art collection as well as his substantial estate to the city of Frankfurt in 1815, giving the city the now world-famous Städel Museum.
The foundation of many museums followed and helped Frankfurt towards its very interesting museum scene.
Besides excellent art museums such as the Schirn Museum or the Städel Museum (a new gallery for post-war art opens there autumn 2011), there are many history museums such as the Currency Museum and the Goethe Museum.
Contemporary art also has a solid place in the Main metropolis and can be seen at the Museum for Modern Art (MMK) or the Portikus as well as at many other locations.
There's a particularly high concentration of museums on Sach-senhausen North's Schaumainkai, which is called the Museums­ufer (Museum Shore).
Based on an idea by the former culture official Hilmar Hoffmann, a total of 13 museums were built or expanded here in a projects lasting until 1990.

Museum fans can visit these and many other museums in Frankfurt and the surrounding areas (a total of 34) at their leisure and as often as they like, for a whole year, for € 75 with the Frankfurt Museums­ufer Card.
Those who want to can also attempt them all in one night – once a year in April, during the Nacht der Museen (Museums Night), more than 40 exhibition houses and just as many galleries in Frankfurt and Offenbach keep their doors open until 2 am.

Over 40,000 art aficionados join in the long culture party featuring live music and theater.
Frankfurt residents again show just how much they love their museums in August, with the three-day Museum Shore Festival, a popular festival with stage shows, concerts and workshops.
Frankfurt's museums can thus be enjoyed in many different ways and at various times of the year.
You might only be out of luck if you find yourself at one on a Monday – most of them are closed then.