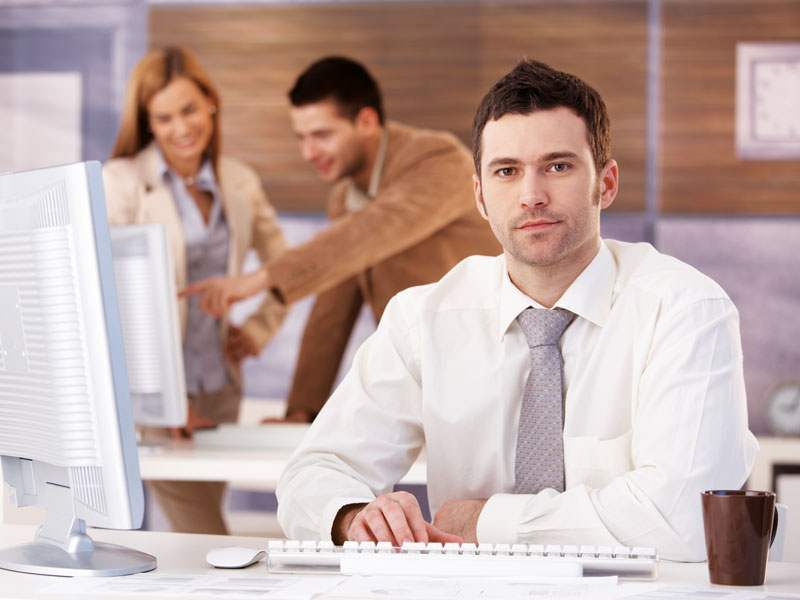 © Nyul, Dreamstime.com
There are numerous opportunities to find the right job, since Hamburg can without doubt be called a boom town. Hamburg has had to accept a few setbacks during the latest economic crisis. Hamburg´s port, for example – the city´s main employment engine – is going through a slack time and its annual revenue in 2009 is again declining after consecutive record years. But Hamburg will live up to its Europe-wide reputation as an important business location in the future.
Because it functions as an international hub, no other German city is as well equipped for globalization as Hamburg.
The latest study by the Feri research institute confirms these good prospects.
Feri is Europe´s biggest private economic research and forecast institute.

The study showed that Hamburg will lead other German cities in areas of economic performance, employment, population and purchasing power up to 2015.
Economic growth is literally taking off. With Lufthansa Technik AG and the aircraft construction company Airbus Deutschland, Hamburg is the third largest civilian aircraft center in the world after Seattle and Toulouse.

Other important economic sectors in Hamburg are the areas of media, IT, telecommunications, tourism and health.
Of Germany´s 500 most profitable companies, 36 are in Hamburg, including well-known names such as Beiersdorf, Hapag Lloyd, Helm, Shell, Otto Versand, Panasonic and Tchibo.

Despite its rosy future prospects, even Hamburg is not immune from unemployment.
For job-seekers, employment agencies are the first port of call, but part-time employment companies can also be a very good starting point.
Employment agencies supply contacts to companies that have short-term personnel shortages.