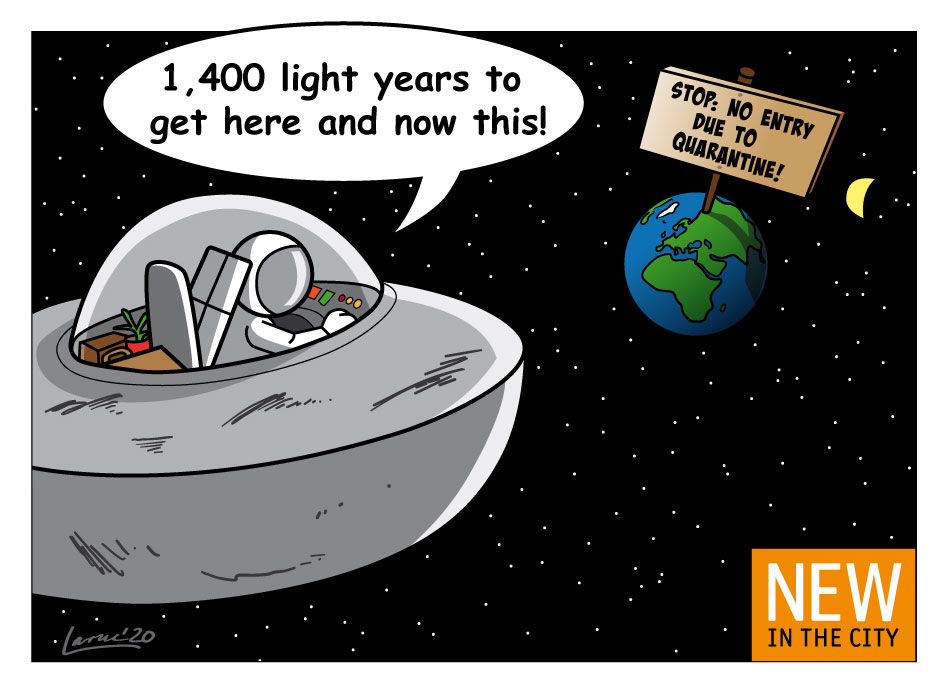 Dear "virtual-traveller,"
Many of you will be feeling the same as our astronaut: you planned to move house or you were looking forward to a city trip but now the all the borders are closed!
It will surely take some time until everything is running normally again. But expectation is half the pleasure, as the saying goes, so enjoy the anticipation for a little longer. Keep thinking positive thoughts.
You can use the waiting time to get to know your new home better from a distance or to plan your move so that it happens perfectly. We would like to support you! Very soon you will be able to download our NEW IN THE CITY magazine free of charge.
In the magazine, you'll find everything you need to know about moving, as well as the best places in your new home – and much more. And because our magazine is completely bilingual (German/English), it gives you a free German language course! Have fun and see you soon in Munich, Frankfurt, Berlin, Hamburg or Stuttgart,
Your NEW IN THE CITY team Team